Parent Teacher Interviews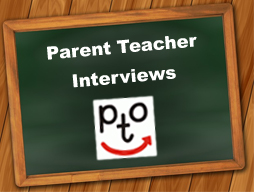 Student Led / Parent Teacher Conferences for Kindergarten to Grade 5 students will be held on Thursday, March 22.
Kindergarten students have 60 minute blocks available from 1:00 - 4:00 and 5:00 - 8:00 p.m. Parents/Guardians are required to book online.
Grade 1-5 students have 30 minute blocks available from 1:00 - 4:00 and 5:00 - 8:00 p.m.
The following classes are an exception, as they have organized a slightly different format; Mrs. Pon, Mrs. Hamill/Wiltse, Mrs. Ludwig/Roslinsky, and Mrs. Kadar. These classes welcome parents to an Open House from 1:00 - 2:30 and 5:30 - 7:00 p.m. No bookings are required for the Open House times. In addition, these four classes have also included 15 minute private interview times available for booking. You must book these times online.
Interview booking will be done online, and can be accessed after 4:00 p.m. on Mar. 7. CLICK HERE to book your interview times. You should not require an event code to access school interviews, however should you be asked, please enter dcmpb.
We are looking forward to seeing you!