Parent Teacher Interviews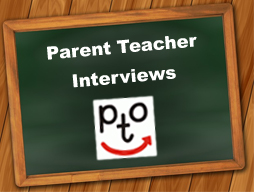 Parent Teacher Interviews for grade 1-5 students will be held on Thursday, October 5 from 1:00 - 8:30pm
Interview booking will be done online. Click Here to book your interview times. If you do not have access to the internet, a kiosk will be set up in the school office for your convenience.
Kindergarten parents, there will be no formal interviews at this time. Instead, there will be an Open House. You are invited to visit the Kindergarten classroom between 1-4 or 5-8:30.
We are looking forward to seeing you!